Posted by Katy Beth on Sep 14, 2017
If you live in the Northern Hemisphere, you will notice that fall is coming. It's practically on our doorstep! The first "official" day of fall is Friday, September 22. The only logical thing to do at this time of year is, you guessed it, knit a sweater. A fingering weight sweater may seem like a large time investment, and it is. However, the payoff is well worth it. Fingering weight sweaters are wearable for longer, and can be layered with t-shirts and coats without becoming too bulky. With so many great sweater patterns out there it was hard to narrow down the selection. We managed to find a designer that blew us away with her designs that really stand out from the crowd.
Feature Designer
Since you're going to knit a sweater anyway, why not spice it up with some unique construction, interesting stripes, and stellar color combinations? We have found a designer that is an expert in all of these areas. We would like to feature atelier alfa and three of her awesome sweaters.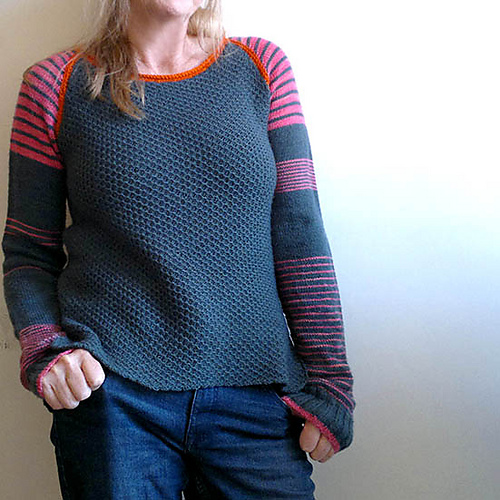 This sweater is made out of fingering weight yarn, with a textured body, and interesting construction. This would be a great sweater to try out fingering weight sweater knitting. Half the fun is picking out the colors!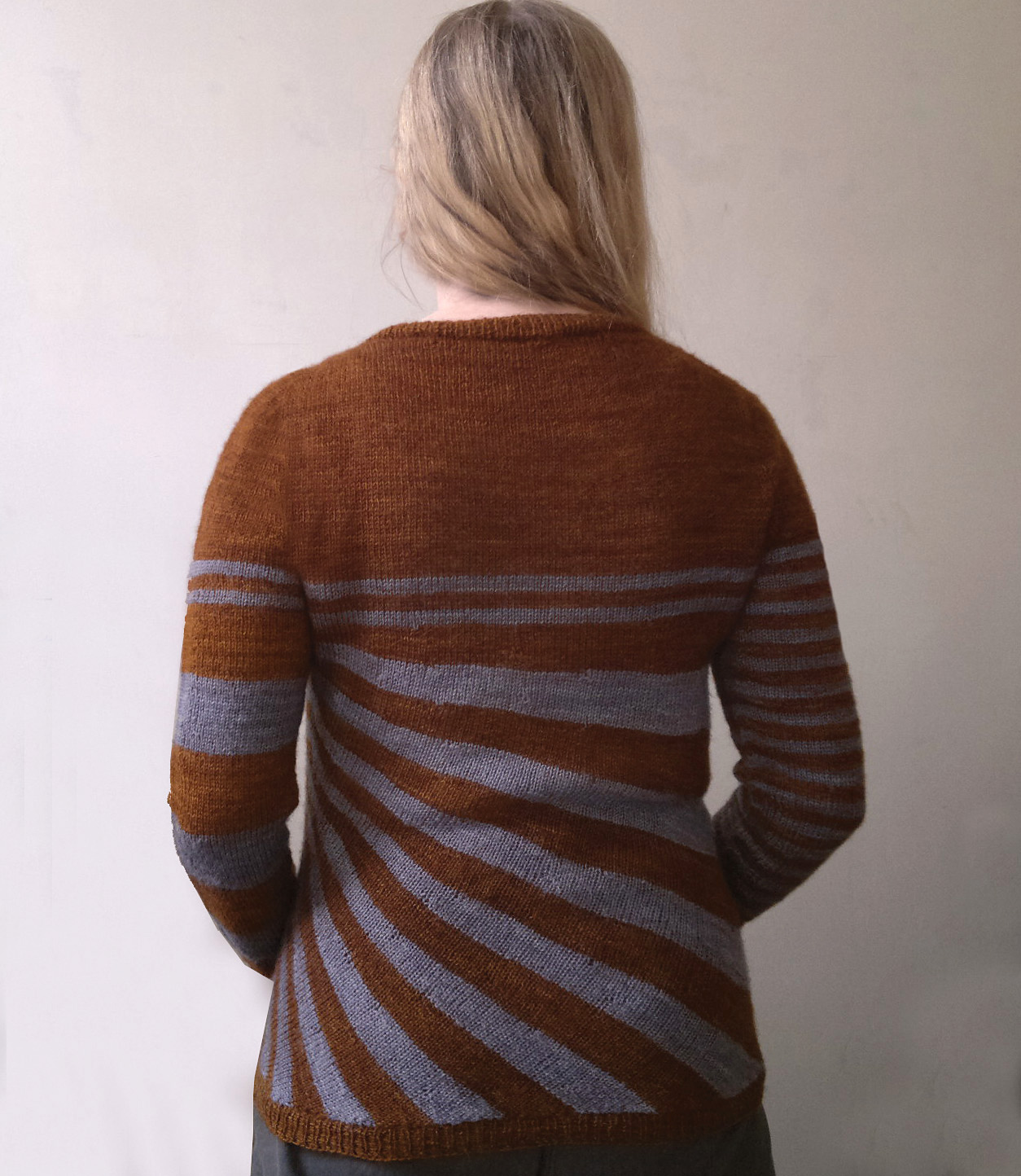 If you're up for a little more adventure, stripes gone crazy is a fingering weight cardigan, using short rows to create the unique striping pattern. This sweater is knit from the top down, with seamless construction.
This classy cardigan will look stylish wherever you wear it this fall, from your local yarn store, to out and about with friends. This is another great pattern for playing with pattern, the color combinations are endless!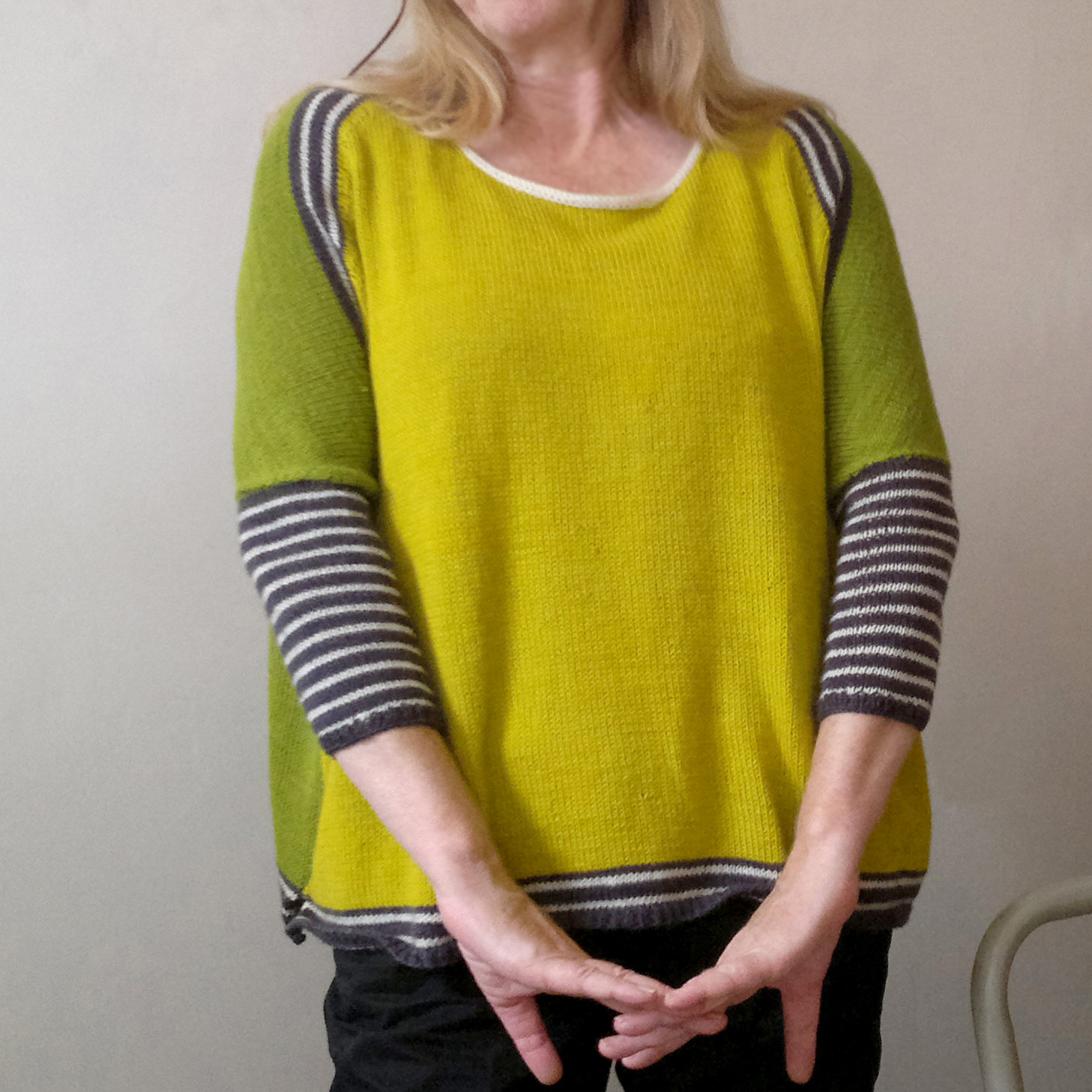 If you're ready to dive in head first to knitting a fingering weight sweater, the FF backward may be the look for you. Super trendy with the oversized shape made popular by the Boxy by joji locatelli. This sweater can be knit multiple ways, as one piece or multiple pieces. The sides are seamed and the sleeves are knit on the sides. For maximum "pop" pick colors that are in high contrast, you'll be sure to catch everyone's eye.
Suggested Yarn with Color Inspiration
At Angelika's Yarn Store we have a large selection of colors of fingering weight yarn. The economy choice is Cascade Heritage Sock. This yarn is a 75% superwash wool/ 25% nylon blend, that is hardy and will stand up to the everyday wear of a staple sweater. We carry 68 solid colors of Heritage Sock! We are sure to have the color to go with any wardrobe, and such an expansive palette means that you will have endless opportunities to mix and match!
babe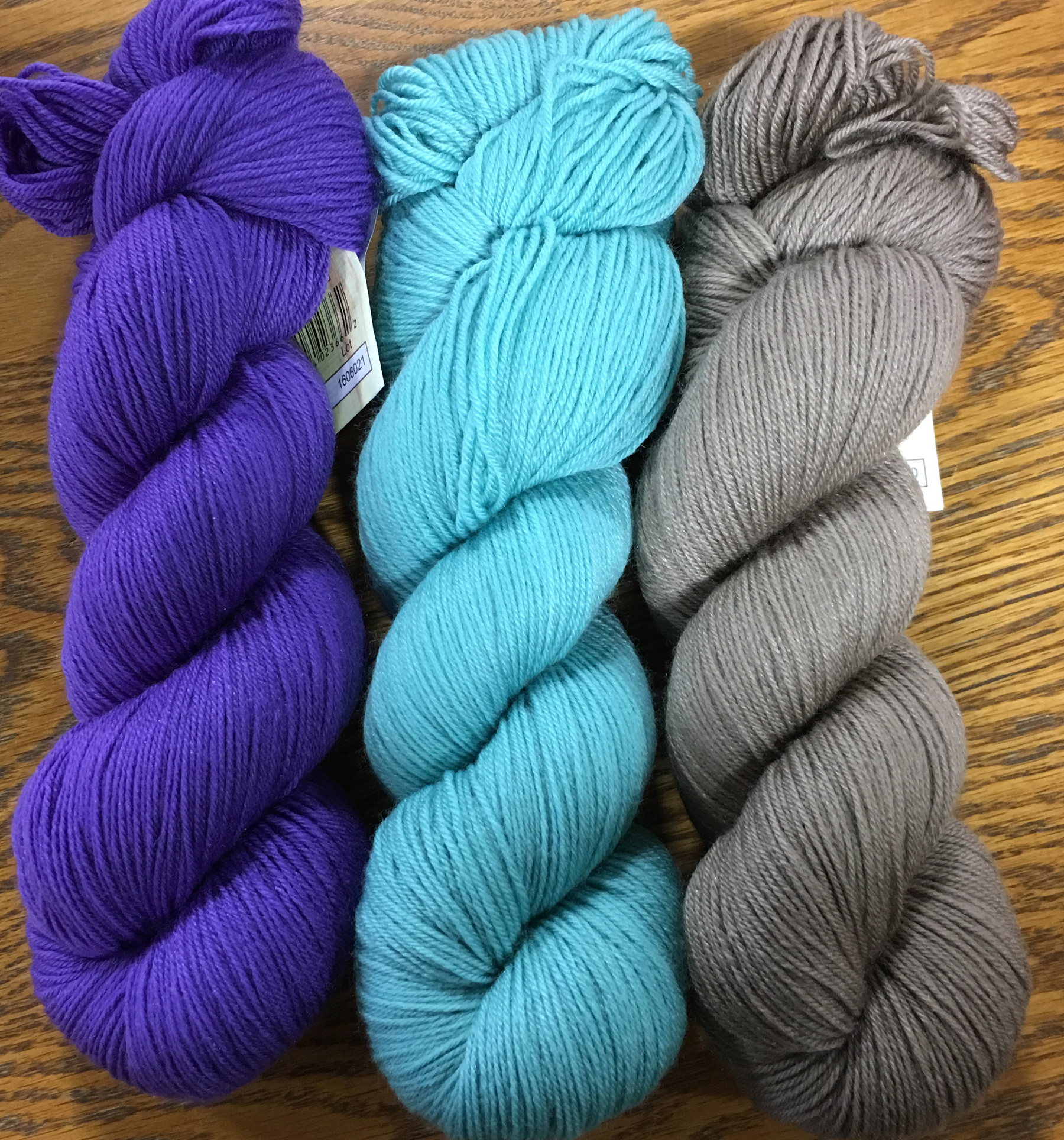 Purple Hyacinth 5625, Dusty Turquoise 5704, Brindle 5683
Stripes gone crazy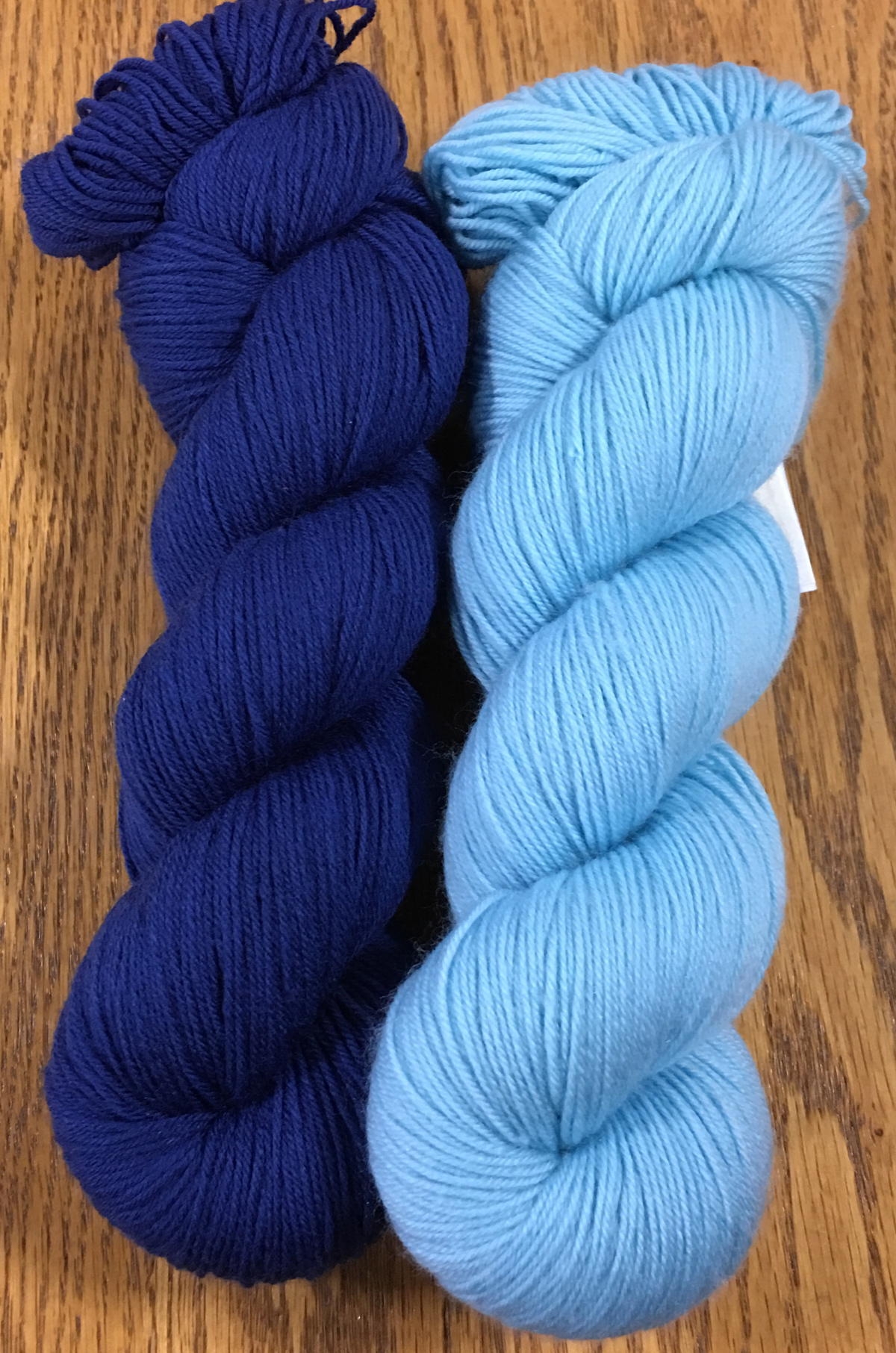 Marine 5603, Anis 5630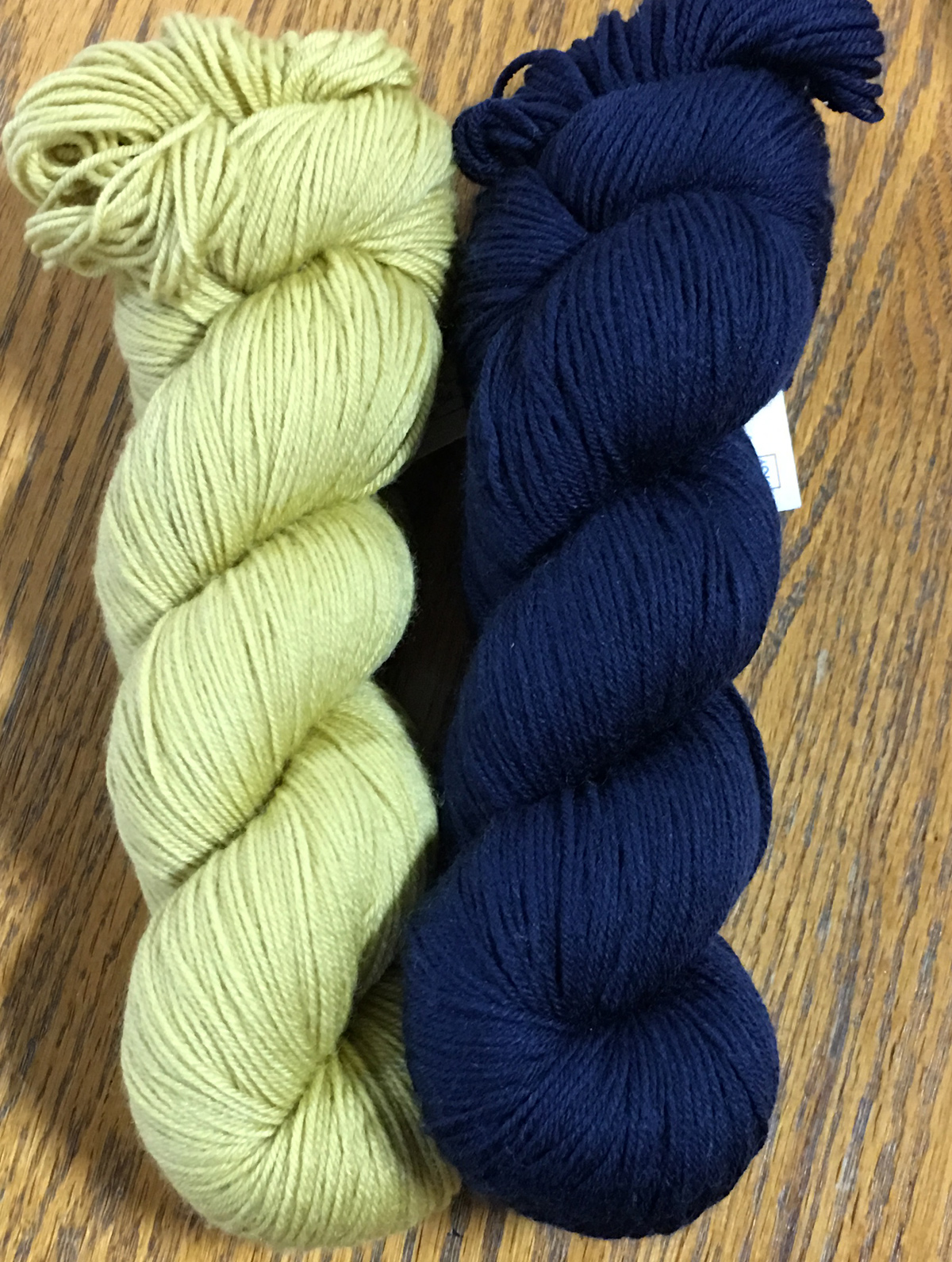 Burnished Gold 5707, Navy 5623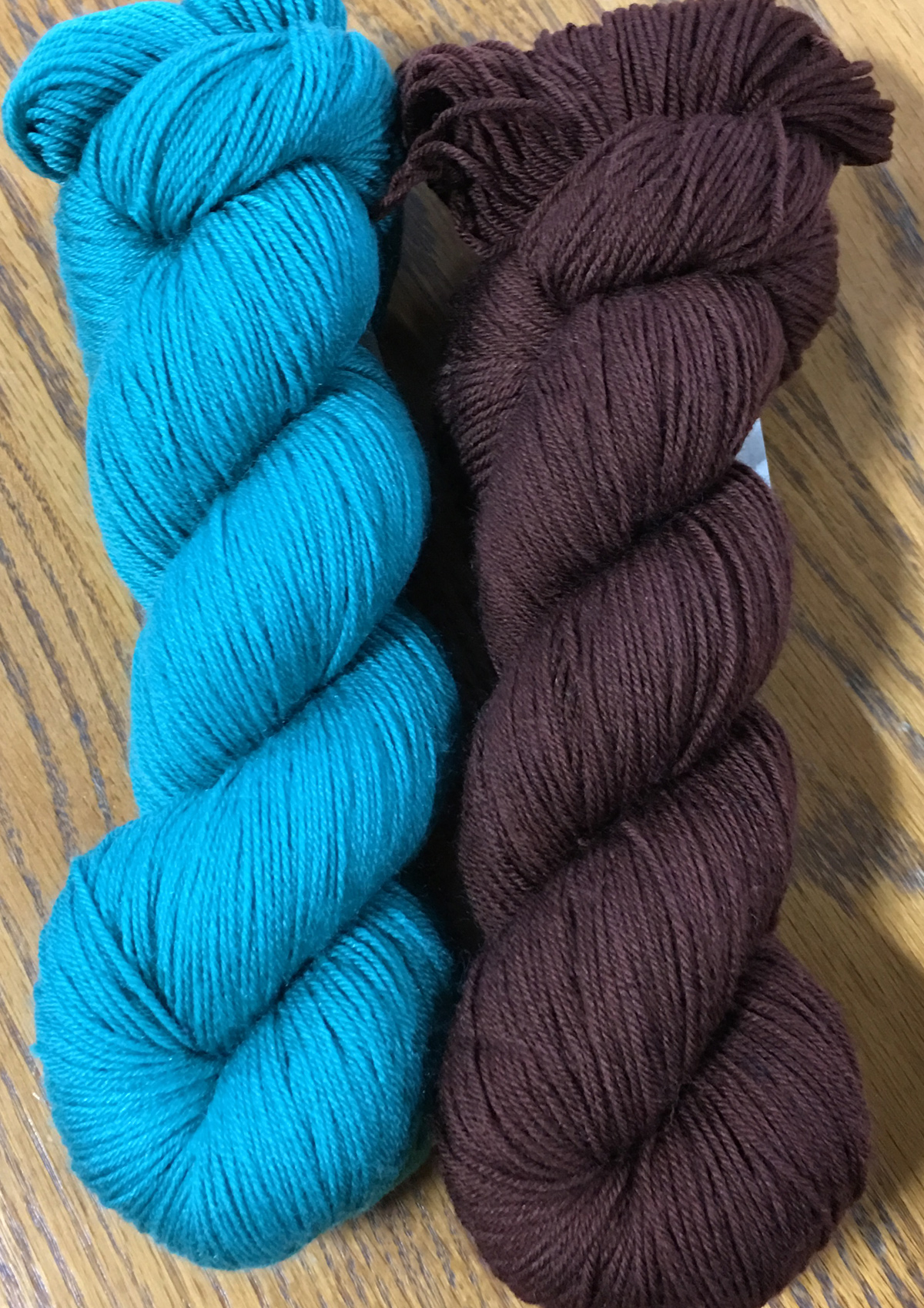 Turquoise 5626, Brown 5639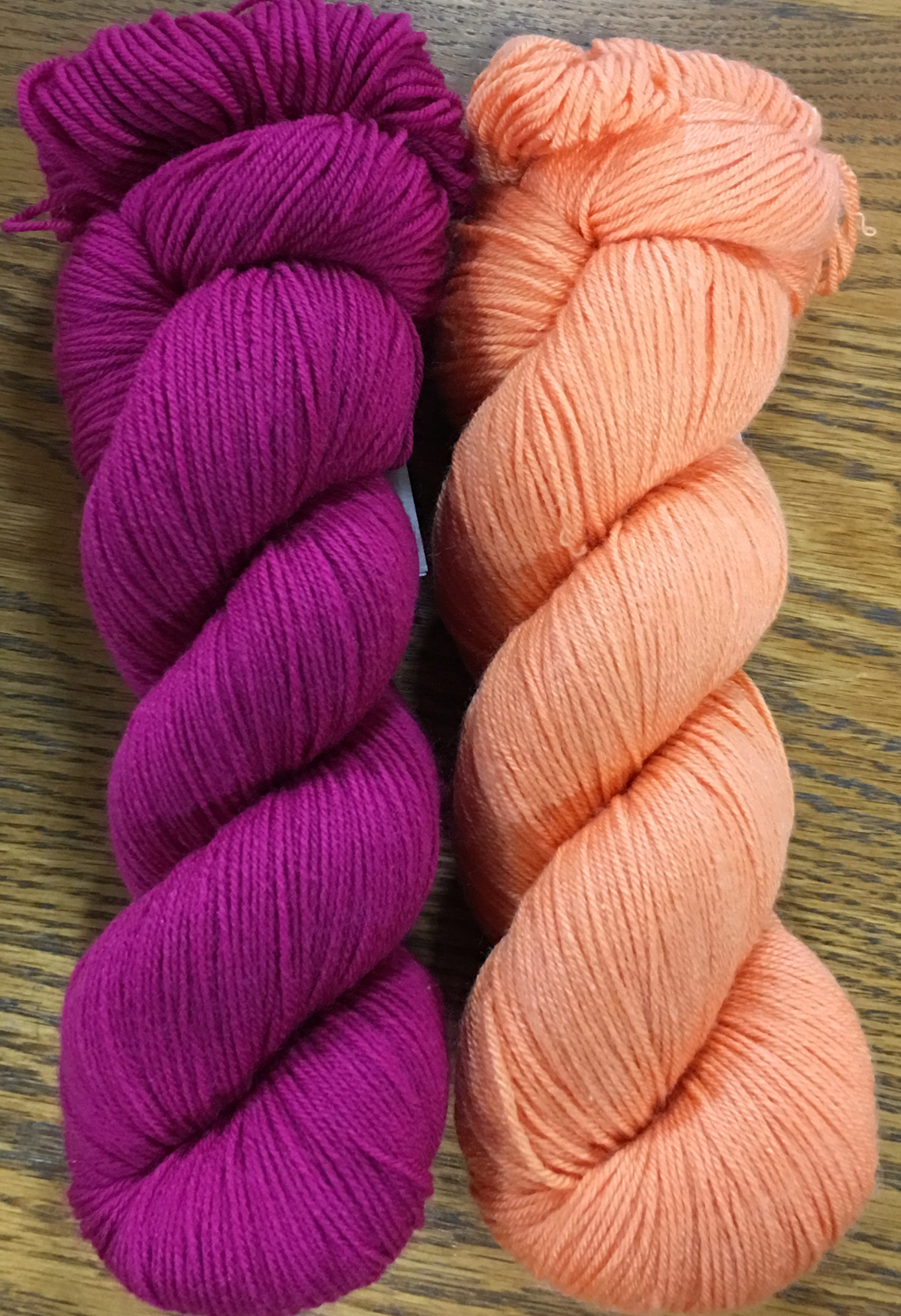 Fuschia 5616, Mango 5641
FF backward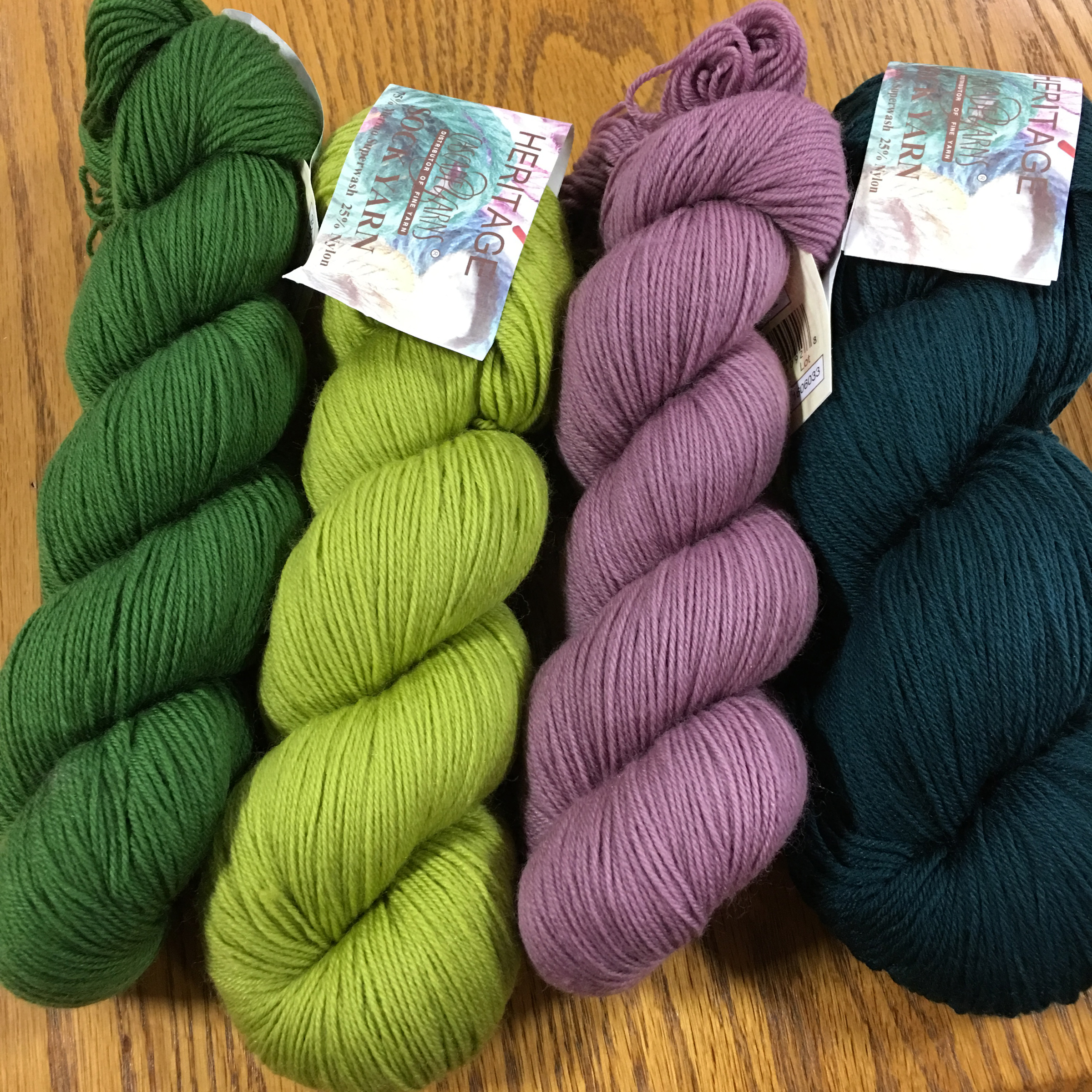 Moss 5612, Avocado 5715, Dusky Orchid 5705, Spruce 5654
For a more upscale version of any of the sweaters featured, consider the Mirasol Sulka Legato. This yarn is a 60% Merino/ 20% Silk/ 20% Alpaca blend that has wonderful drape. We carry 16 different colors, which still allows for plenty of room to play, mix, and match to create unique color palettes.
babe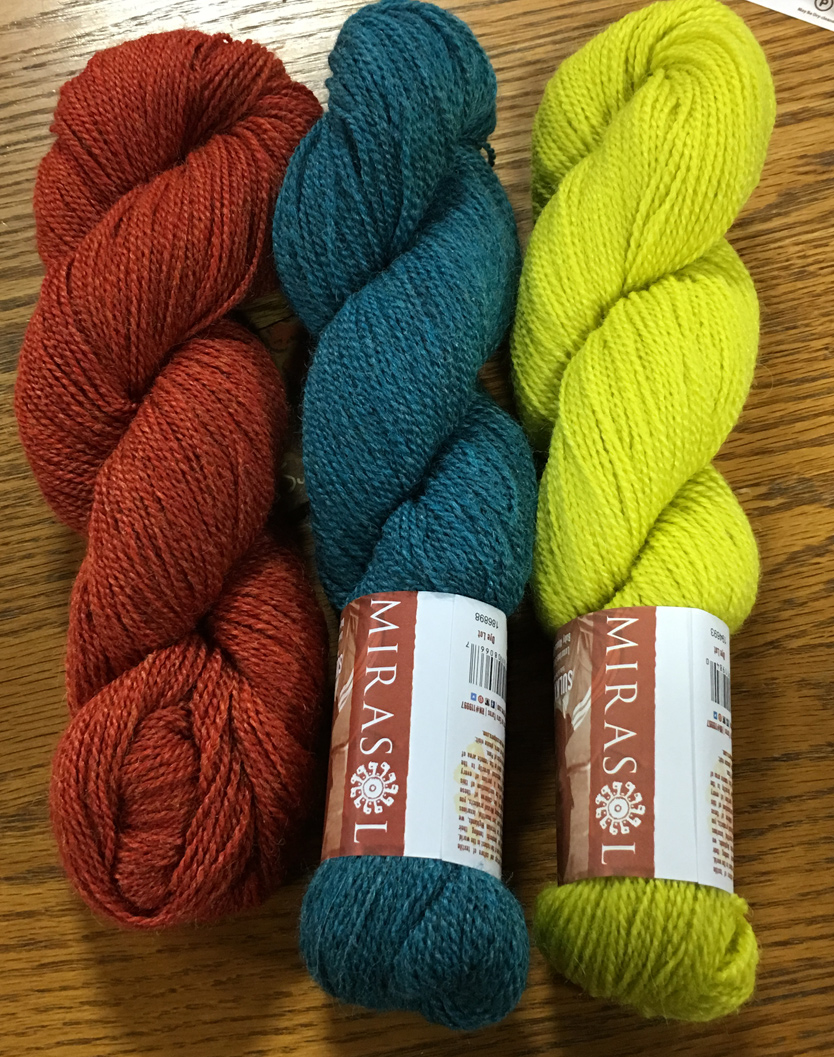 Copper 20, Teal 14, Seagrass 32
Stripes gone crazy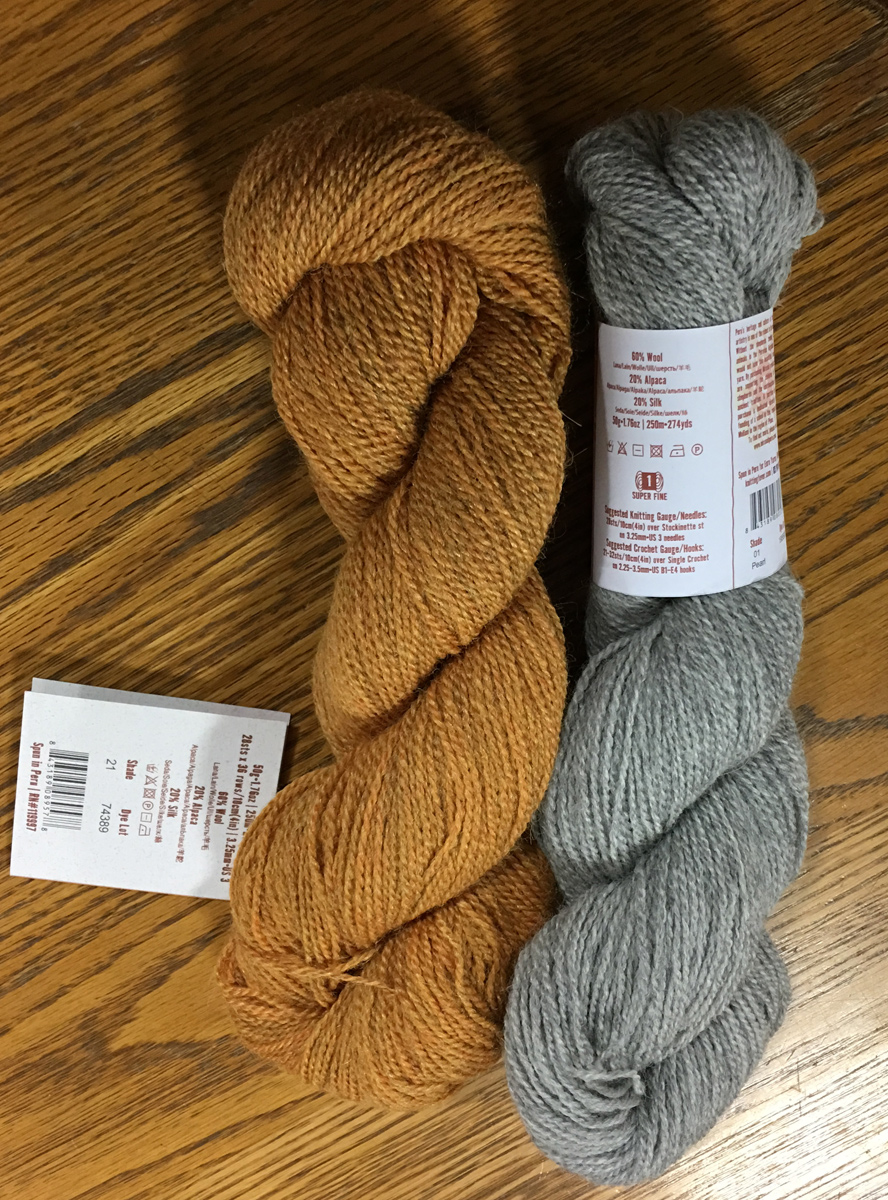 Gold 21, Pearl 01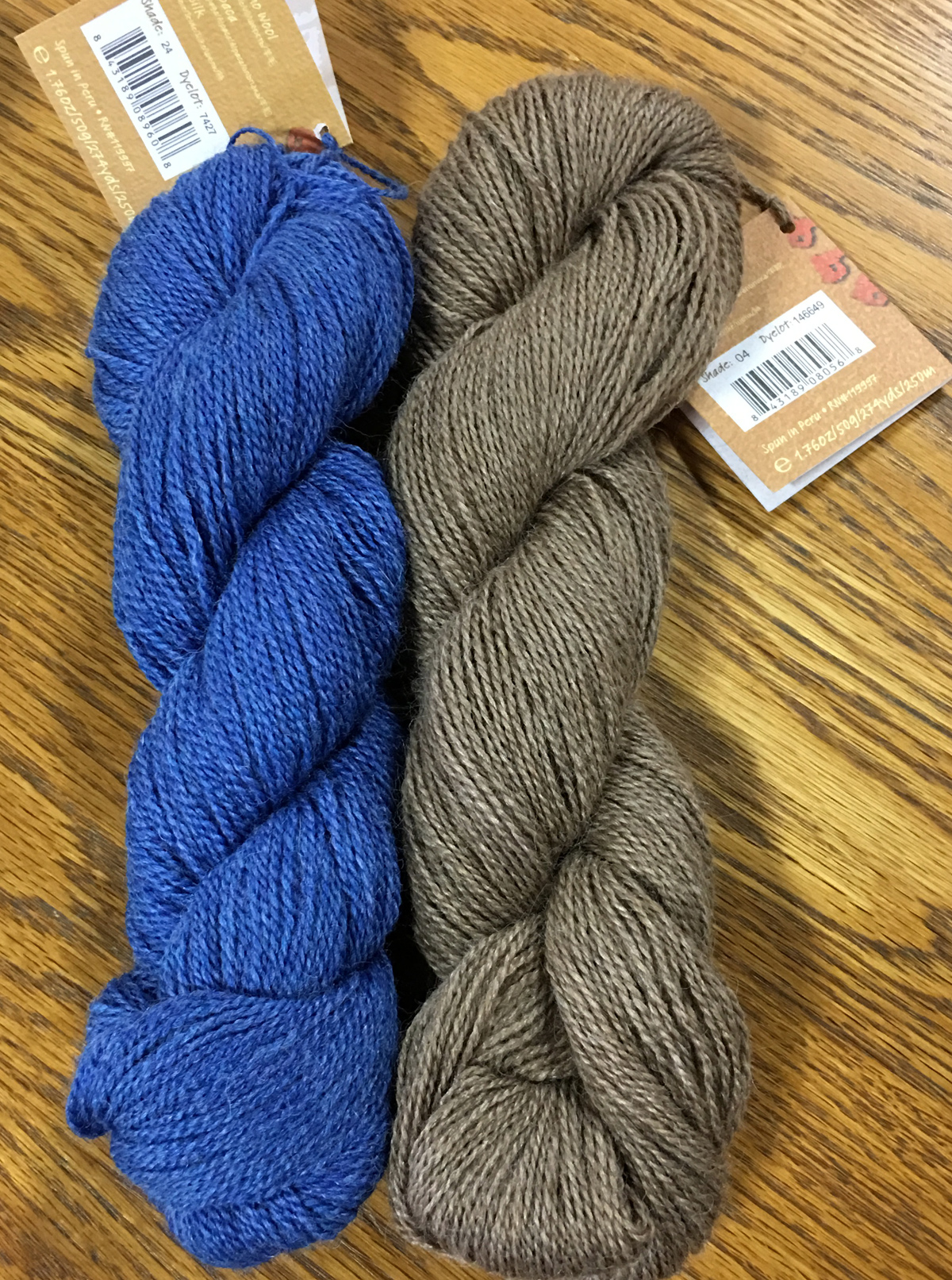 Midnight 24, Camel 04
Show Off Your Sweater Creations!
Come to the Ravelry group thread and post pictures of the sweaters that you are working on or have finished! We would love to see your amazing creations!