Cascade Yarns - Lana Grande - Orchid 6093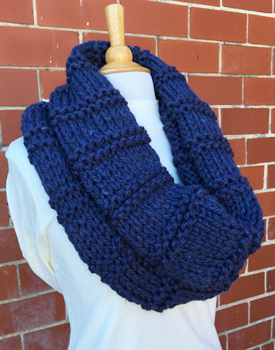 This shade is a deeply dyed purplish-pink. Lana Grande Yarn is a thick and dense 100% Peruvian wool that will keep the heat in and allow your body to breathe. Crochet with a 12mm or so crochet hook for one of those popular, super bulky cowls. Love to walk in the cool, fall evenings? A knit jacket of Peruvian wool is just the garment!
You'll love working Lana Grande! It's made from 100% Peruvian Highland Wool and available in an assortment of rich colors. This super bulky yarn has a great plied texture and will get your knitting project going in no time. It's ideal for durable but snuggly stadium blankets, and also knits up wonderfully into sweaters, or gorgeous, bulky scarves with extra warmth when you're out and about.
Try my Kansas City Super Bulky Cowl with Lana Grande. Pattern needs about 260 yds, so only 3 balls! Keep the chill off your neck, head or shoulders!
YARN DETAILS
Composition: 100% Peruvian Highland Wool
Weight: 100 g / 3.5 oz
Approx: 87.5 yds / 80 m
Size: [6] Super Bulky
Knitting Needle Size: US 13 - 17 (9.0 - 12.0 mm)
Knitting Gauge: 2-2.5 sts = 1"
Crochet Hook Size: N/P - Q (10.0 - 16.0 mm)
Crochet Gauge: 8 - 9 scs = 4" (10 cm)
Care:

Hand Wash Cold. Lay Flat To Dry.

Skein: Pull donut
Product of: Peru